"Once more with feeling"
It all began in 1954 with one man and his voluntary work. David Ashley's work with young people had spanned his entire lifetime, starting a church youth club with his wife Valerie. It was no wonder then that he naturally progressed to a highly successful career working with young people and the community.
David's love of music was one medium he used to involve people, and it was his vision in 1979 that brought Plymouth Musical Activities Club to life.  With our Founder and First Musical Director, starting with just a few guitarists has evolved into the club you see today, still growing from strength to strength.
Under David's leadership renowned for being a kind and caring man, David encouraged and inspired every person he came into contact with. Young people have thrived on his ability to communicate, and he has given young people skills, opportunities and experiences, that will stay with them throughout their lives.
Over the years many hundreds of young people have learnt and developed an interest in live music from being a member of "MAC". The advent of the Internet is beginning to show how great that bond is. Currently we have a number of former members of PMAC following musical careers ranging from the Musical Director of a London show, to one of our young women who is now a member of HM Royal Marine Band Other former members have pursued careers in the audio industry as sound engineers David Ashley's ethos that the appreciation of music, and the social awareness that our young people gain through performing in support of a wide range of worthy organizations would stay with them into their adult life, appears to be a sound one.
David built an ethos within PMAC of a feeling of family and friendship, which has benefited hundreds of people of all ages, and after 35 years is still very much our ethos today.
To celebrate the year 2000, the club paid an official "twinning" visit to Brest in France and in addition to two open air performances also gave an evening performance at the "Du Salle de Conservatoire", this was a very memorable experience for all who took part (especially those who went running in the fountain).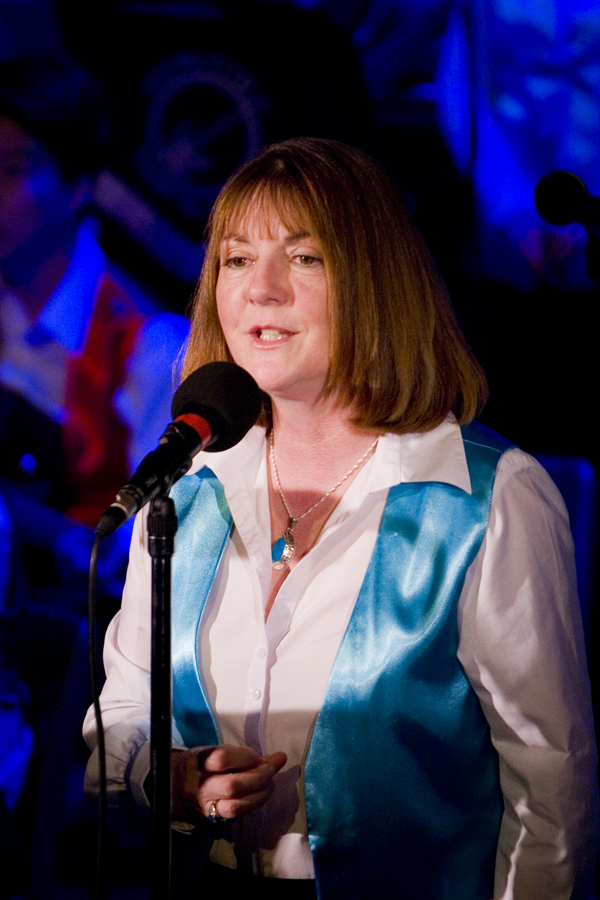 Sadly in March 2001 the clubs founder and Musical Director David Ashley died, David's ill health had made him aware of his own mortality for many years and he had spent considerable time and effort ensuring that the club would continue. As Deputly Director at the time Margaret Johns stepped into the role and  took over as director.  Now along with Judy Roberts as Deputy supports the club and its young people in the same enthusiastic and dedicated manner there always been. Forever in our hearts as 'Once more with feeling' his favourite phrase is repeated.
In April 2003 the club received notification that it had been successful at the first stage of assessment for The Queens Golden Jubilee Award and that our nomination was put forward for assessment by The Queens Golden Jubilee Award Committee. Our nomination was successful and we were presented our award for our contribution to the community.
March 2005 was a big year and saw the club celebrating its 25th Anniversary. Celebrating in style with a concert in the main auditorium of Plymouth's Theatre Royal.
The young people of "MAC" and their commitment to the community has lead to performances being given to support not only local schools, but for many other local and national charities. These include such charities as St Luke's Hospice, CLIC, Jeremiah's Journey, Children's Hospice South West and recently Plymouth Lifeboat and RNLI. There have been many others who have benefited over the clubs existence.